SmartScrub - Cleaning & Shining Floor Pads
Original price
$75.95
-
Original price
$148.14
SmartScrub™ The Power to Clean and Shine in Just One Step
We are pleased to introduce our latest innovation to simplify hard floor care … SmartScrub™ cleaning and shining pad. SmartScrub™ saves labor and material costs, making it the smart choice for daily floor maintenance.
SmartScrub™ is highly durable and lasts 5X longer than traditional floor pads. Effective with just water, this innovative pad gradually increases the shine with each use, reducing or eliminating the need to burnish. Designed for wet use with a low-speed auto scrubber, the process reduces dust, creating a healthier work environment. Better yet, SmartScrub™ is Green Seal certified, which is a win for everyone.
Beautiful floors in one step, saves time and money
Labor savings, reduces/eliminates the need to burnish
More durable than competing brands
More efficient cleaning than competing brands
Brightly colored wear indicator takes away the guess work
Environmentally preferred with Green Seal certification
Reduces dust in work environment
Chemical-free, works with just water
Versatile, can be used with many flooring substrates
Designed for wet use with a low-speed auto scrubber
Color: Azure Blue/Brilliant Yellow
Machine Speed: Up to 350 RPM
Full Cycle Pads are Floor Pads with Enhanced Biodegradation.  More information here.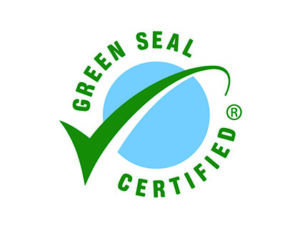 Full Cycle® Products are certified by Green Seal® for Environmental Innovation based on faster biodegradation in landfill conditions and 100% recycled content/natural fiber.
Please Note:
Larger quantity orders may be cheaper to ship via Freight LTL, which are not automatically calculated. If you find your UPS / FedEx costs too high, proceed with your order and a member of our team will contact you with your shipping quote before processing your order.